So, as I mentioned on the Memorial Day Update, Tina and I made a golden trident. We are going to the Mermaid Parade with
christie_is_red and I needs me some props. We were at the Dollar Tree and found a really cheap broom and at the Michaels, found some golden duct tape, which ended up being a super blessing, as I was imagining buying golden paint or something.

I tried buying a trident off the internet, but the only kinds they had were the tiny shitty ones for sexy Halloween devils or real life super sharp metal ones for killing fish with.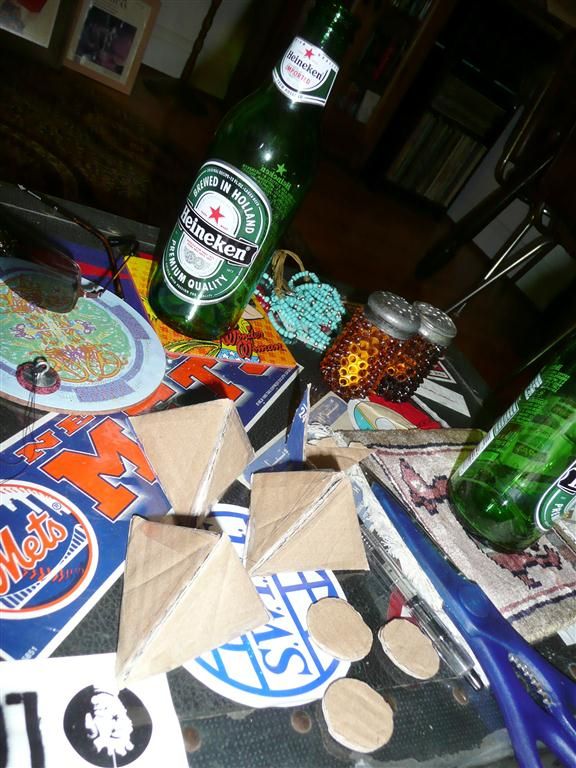 A lot of the materials necessary. The cardboard pyramids were made out of a Red Bull carton, another fantastic idea from Tina.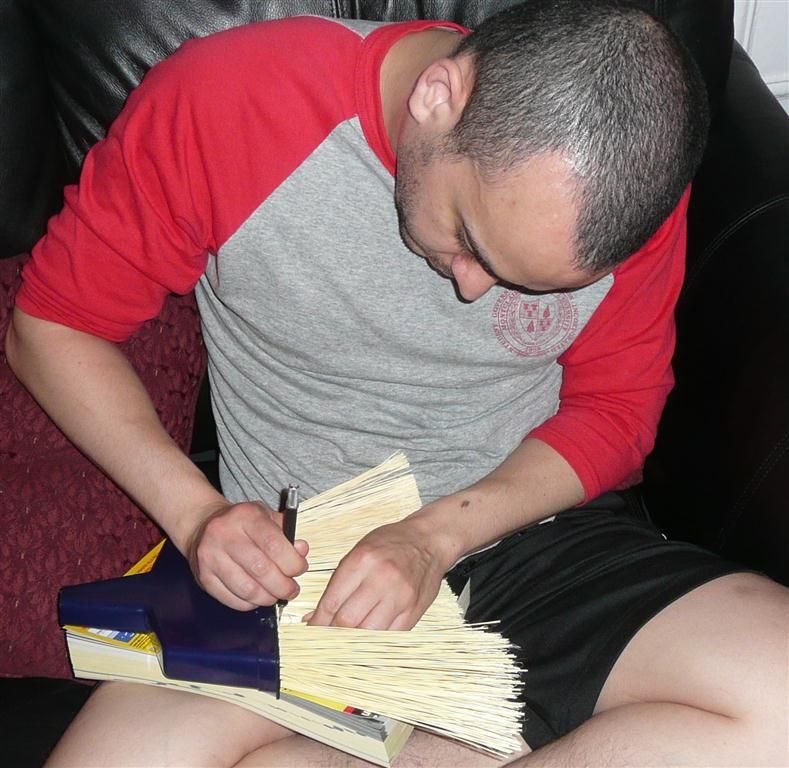 Two Supernatural episodes were watched while I cut out broom bits with my scalpel.



You know, for how afraid I was that I would cut myself with my super sharp scalpel, it sure looks tiny and ineffectual in this picture.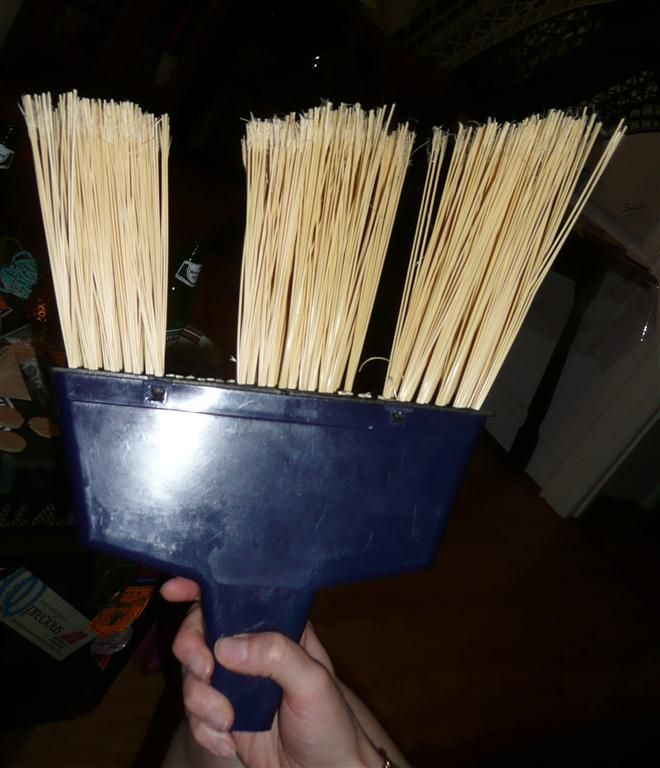 Before~!


During!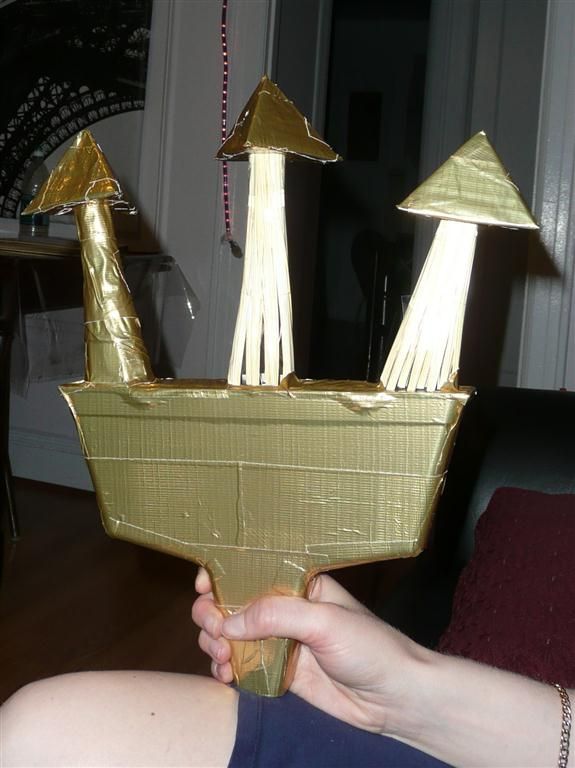 Duringer!


Tina wasn't quite camera ready, but I demanded she get some credit.


I was also not very camera ready, but had no such problem. IT LOOKS SO GREAT! Honest
ly, the rest of my costume just won't match up to that damn thing. It is SO shiny!