So this was to be my first pure pop show that I had ever been to. And damned if it wasn't pretty damn good. All my rock shows always do well with the rocking out and busting out the tunes and even the singing and stuff are always pretty great, but they all lack the art, dancing and sheer performance art that goes into a huge production like Madonna on tour. Madonna had all of these lights, movie screens, and soooo many dancers, like, really good ones, I have alot of video of those guys jumping around doing cool stuff. Also, the crowd was one of the oldest and best dressed crowds I had ever been with (not that I am not old and well dressed, but still).
While the show was great fun, Madonna herself, not so much. She had about the worst banter I had ever heard from a performer. First off, it sounded prerehersed. Secondly, she swore at us to stand up, called us assholes, and the lay down on stage after giving us shit about sitting. Another thing that people found annoying was that she played almost fully her new album and only a few of her old hits, which is really what people want to hear, especially with someone who has been performing for 20 years. As usual, I listened to the new album like nonstop for a week before the concert, so I knew the songs alot better than alot of people standing around me. Still, she did alot of songs, alot of danceing, and she played the guitar for a while, which was interesting to watch. And as usual, videos down at the bottom.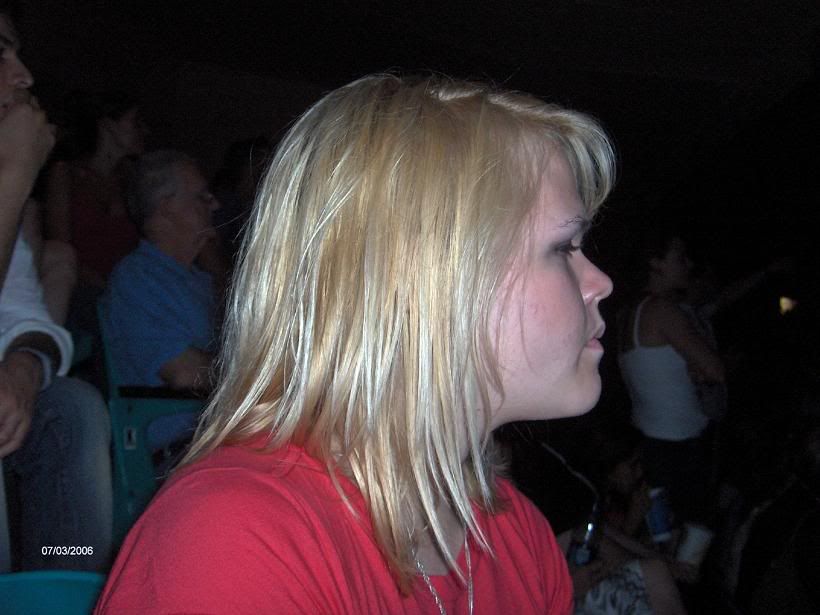 I tried to catch Carrie by suprise, when she wasn't posing, but I think this concept worked better at Fiona Apple.
There was this huge disco ball that fell from the ceiling and Madonna walked out of that, it was pretty damn cool.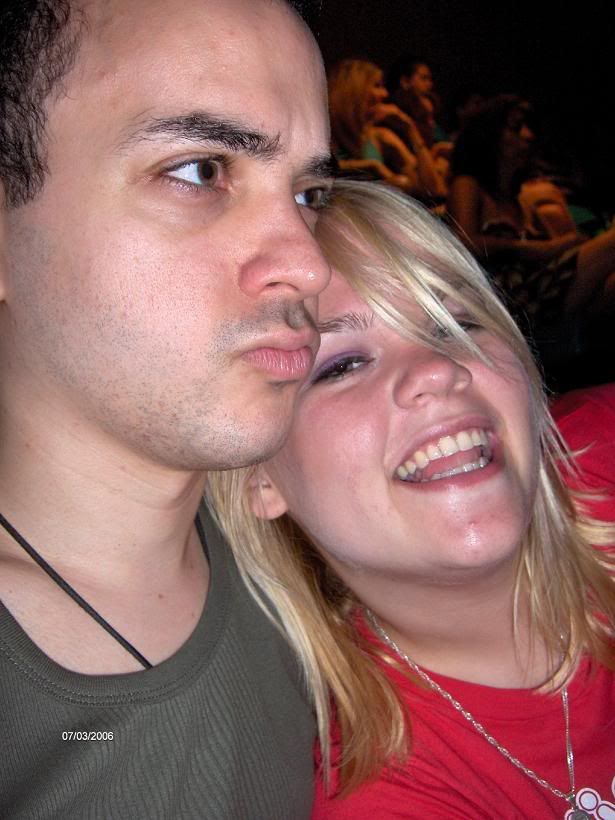 Adam purseing his lips and frowning is Adam looking serious, while Carrie is trying to break his concentration.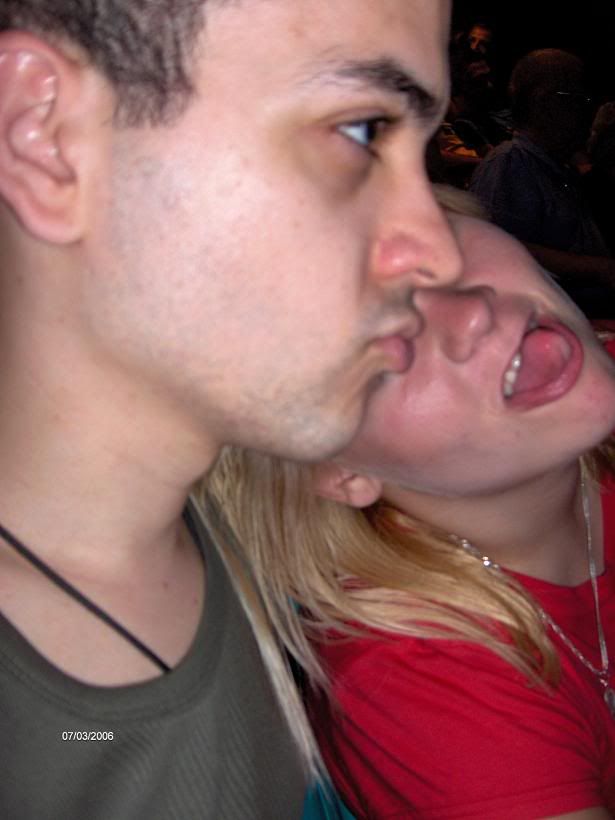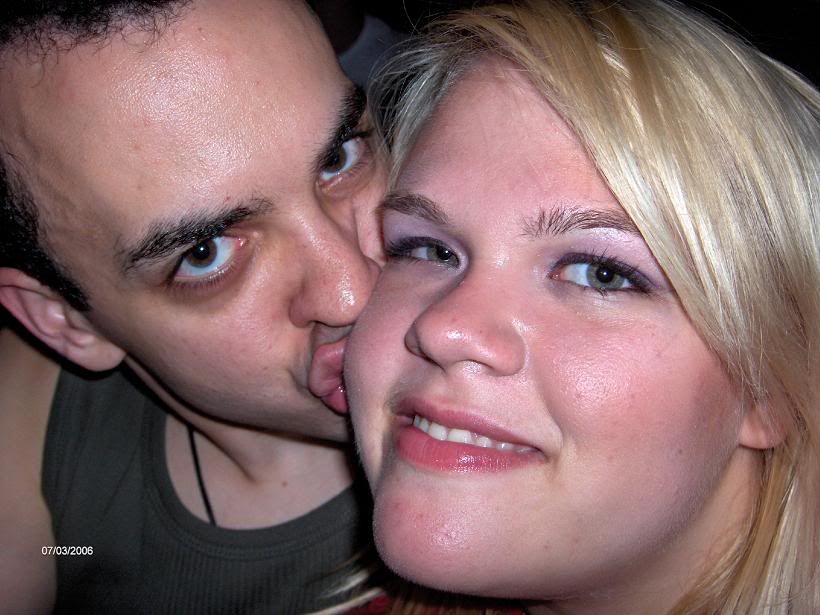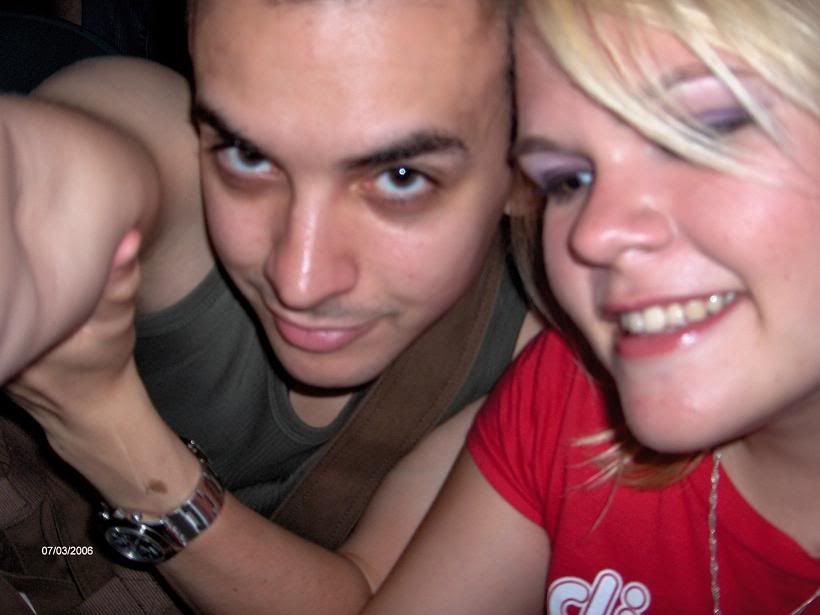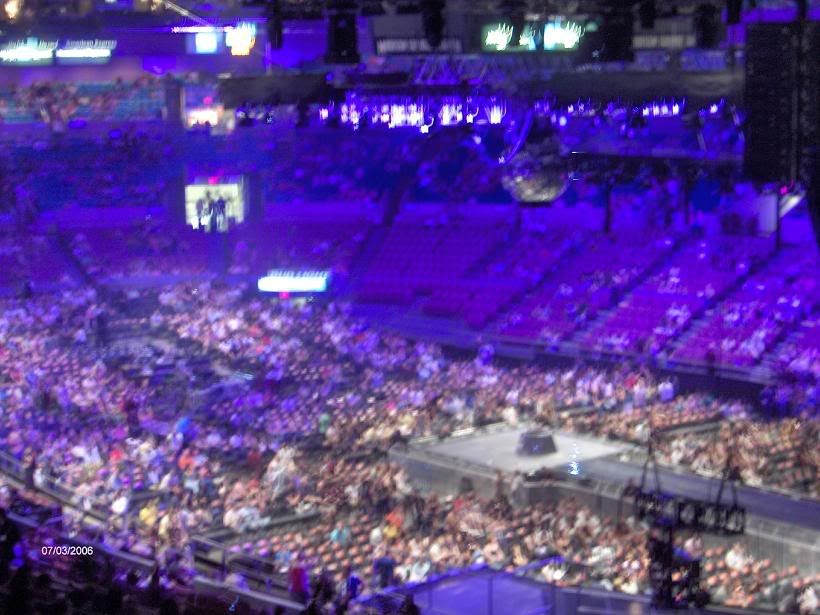 Madison Square Garden, it was allllllll full.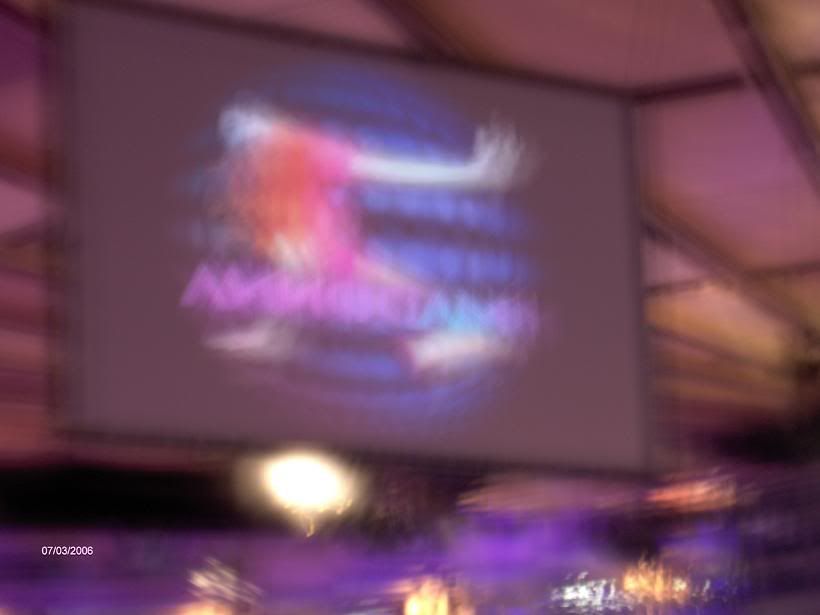 See, my camera sucks at taking pictures at night, one of the cool things about the show is that there was a big Jumbotron, so we could see the all big, even though we were faaar away.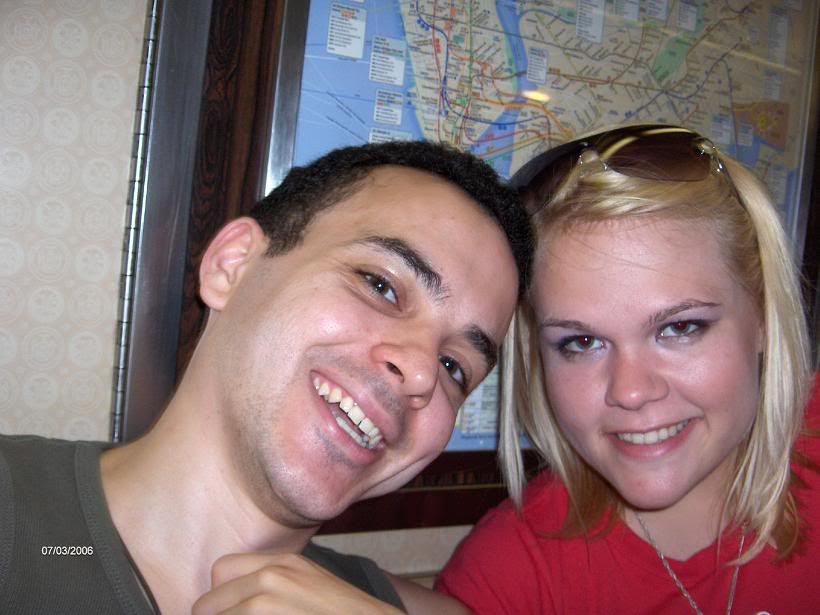 Sweaty in the subway, it was hot as hell.
Future Lovers
Get Together
Like A Virgin
Jump
Jump Pt. 2
Jump Pt. 3
Live To Tell (w/Giant Crucifix)
Live To Tell Pt. 2
Isaac
Forbidden Love
Sorry
Ray Of Light
Ray Of Light Pt. 2
La Isla Bonita
La Isla Bonita Pt. 2
Music
Lucky Star
Hung Up Pt. 2
Hung Up
Hung Up Pt. 3